Cheltenham Tree Surgery
In late 2015 G A Butler & Sons Ltd took the decision to expand by opening a branch of the business in Cheltenham. This exciting venture has taken the ideals and work ethic established over the last 40 years in Newbury and applied them to the new area. We are slowly building a reputation for excellent work and customer focus. As well as expanding our client base, both commercial and domestic.
Location in Cheltenham
From a base in Shurdington, our small but well equipped team can offer a full range of tree services to Gloucestershire, the Cotswolds and surrounding areas.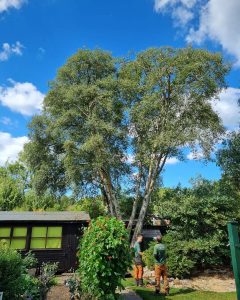 More information
Keep up to date with new branch progress through our news page
Find out more about local Cheltenham news here! 
Contact us
(01242) 650620
info@lopit.co.uk