Equipment Available for Hire
At Butlers, we understand that our customers may have trouble deciding exactly what equipment they need for a job. We offer a wide range of equipment that vary in size, price and ability. Hopefully this blog post will clear up any questions you have regarding our equipment available for hire. However, if you still have more questions, feel free to give us a call. We're always happy to help.
Timberwolf Wood Chipper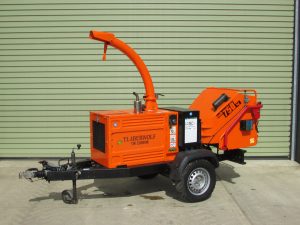 The first range of machinery that we offer is the Timberwolf Series. We offer a towable version which can be easily attached to the vehicle of your choice as well as two different sizes of tracked machines. These are operated manually and will allow you to easily manoeuvre the machine around the work site. These are a great aid to any project as they turn branches and tree limbs into wood chippings in a matter of seconds. Therefore, allowing cleanup on any tree work to be done quickly and efficiently, which will make your life much easier.
For the prices and specs of these three pieces of equipment, click here.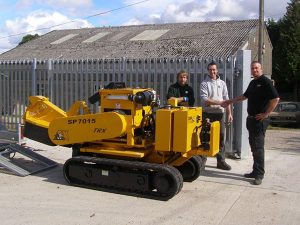 Rayco Mini Workforce
The Rayco Mini Workforce is a stump grinder/ cutter. It is great, manually operated tool for getting rid of any unwanted stumps in your yard or work site. It has an access width of 660mm which is the perfect size for pretty much any stump.
For more information about this equipment, check out our hire page.
Mobile Elevated Work Platform (MEWP) Lorries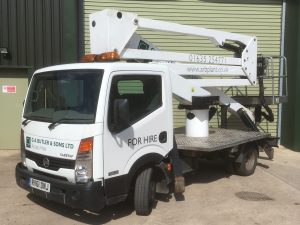 Nearly all tree work will require a MEWP or mobile elevated work platforms. These typically are attached to the back of a lorry for ease of transportation. At Butlers we offer four different sizes of MEWP Lorry. The 'Bronto' and 'Simons' Lorry Mounts, the larger of the four lorries are only available for hire with an Operator. These lorries are great for working on hard to reach branches and tree segments.
To find out the full details and rental prices of these machines, please visit our hire page.
Octopussy Tracked Machinery
This type of machinery is a type of MEWP (mobile elevated work platform), however; they are not mounted to a lorry. Instead, they have their own track and stabilisers. These are great for more uneven terrain or for getting closer to the base of the tree.
For more information on these machines, check out the hire page.