Tree Removal
About Tree Removal
Tree removal in urban areas is often a delicate operation. When trees are dead or dying they present a significant risk to the public. Therefore, they need to be dismantled and felled with care.
Our team is led by managing director Graham Butler who has decades of experience in the tree care industry. All of our staff are fully qualified having gained the relevant NPTC and IPAF certification.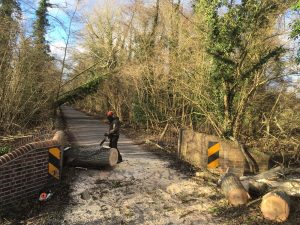 First and foremost it is our aim to protect and preserve trees, however there are circumstances where hazardous trees must come down. There are many reasons why trees become dangerous, lack of care, structural weakness, and disease to mention a few. Whenever possible, we try to replant appropriate species where dangerous trees have been removed.
Find more information about our other services here!
info@lopit.co.uk
01635 254771
01242 650620
Here's what our customers have to say: