Garden Goals for 2020
The New Year means you can begin planning for the spring and summer in terms of how you want your garden to look. While it's easy enough to keep everything looking the same, you may be wanting to spice your garden up slightly in the upcoming months. So, how can you plan for these changes and ensure that your garden is looking at it's best in time for summer?
Understanding what's already there
The first step to attaining an aesthetically pleasing garden that will be the envy of all your friends and family is understanding the types of plants and trees you already have grown, By doing this, you can best understand how to prune and prepare them in time for the warmer weather. You can do some research online, or you can give a local arborist a call to come to check out your trees and they will advise you on how best to care for them and whether they are in good health.
Scheduling removals, trimming and pruning in advance
While it may be tempting to wait until the last minute to call your tree service providers, we definitely don't suggest doing so. Staying in contact with your arboriculture specialists throughout the year will not only build a strong relationship with them, but it will mean your trees will be getting attended to at the best possible times.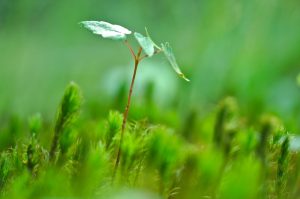 Knowing when to plant
Like most aspects of life, there are some times that are better to be doing things than others. Planting trees and plants is no different. If you're planning on adding new species to your garden, we highly suggest doing some research prior to making any arrangements. The last thing you'd want is to plant your new sapling at the wrong time of year, only to have it die a few months later.
Overall, there a lot of different things you need to take into consideration when it comes to planning your garden in 2020. If you have any questions about our services, please don't hesitate to get in touch.