Winters Coming…Is Your Garden Ready?
The dropping of temperatures means that winter is well on its way. If you haven't already, it's time to begin thinking about preparing your garden for winter. There are a few different things you need to keep in mind, let's take a look. 
Tree Inspection 
At this point, most of your trees will be barren due to their yearly autumnal shedding of leaves. This provides you with the perfect opportunity to do a full inspection of the trunks and branches and check for any areas of concern. Here are a few things you should look out for:
Holes and breaks in the bark 

Signs of insect infestation 

Loose or broken branches 
Clearing of at-risk branches/limbs 
Once you've done a garden inspection and given your trees a good look, you may need to take some action. The last thing you want is to have your trees decaying over the winter or have dangerous branches at risk of falling. It is a good idea to call in a specially trained arborist to come to assess the situation and they can decide the best method of action. 
Clearing fallen leaves 
If you have trees in your garden, that means you are likely to have a hefty collection of leaves that have fallen. Unless, of course, you have a garden full of beautiful evergreens. If you fail to remove these fallen leaves you'll end up with an unfortunate mess to clean up in the spring. This may also allow unwanted fungi to form due to the damp conditions throughout the winter period.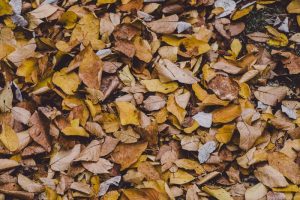 Wrap new trees and shrubs 
The low temperatures that winter can bring make it crucial to wrap up and protect any newly planted trees that you have in your garden. The same goes for shrubs and plants that you fear may be negatively affected by the cold. 
Prune your roses 
If your garden is home to a few rose bushes, it's time to get pruning. The winter is the ideal time to get your roses pruned in time for the spring. 
Hopefully, this article has given you some insight into the different areas that you should keep in mind when making your winter garden preparations.
If you have any questions about how to best prepare your trees for the cold temperatures, don't hesitate to get in touch. We're always happy to have a chat.